The following items are offered for sale by the Assoc.
Please send your order and money to our Treasurer, Ross McMurray at treasurer@32smallshipsqn.org.au with the details. Use the Order Form below.

Cheques to be made out to - 32 Small Ship Sqn Association RAE.
Direct Debit payments to - BSB 062182 Account No: 0090 2492 and include your name in the Payee Description otherwise your anonymous donation will be gratefully accepted.
Cash as you see fit to deliver.

To order left click above and an Order Form will appear. Print the file, fill it out and send to our treasurer at the address below
Adobe Acrobat Reader is available free here.
------ooOoo------
Last year was the 50th anniversary of the deployment of the first two ships of the Squadron to Vietnam. AS3051 John Monash skippered by Warren Barsley and AV1355 Vernon Sturdee, Skippered by John Bonnett sailed into the war zone in April / May 1966.
To mark this occasion high quality anniversary plaques have been produced, as depicted below. They are 165mm x 215mm (half an A4 page) and is silver coloured on a burgundy coloured timber backing. The price of the plaque is $49.00. This cost has been considerably subsidized in order to keep costs down. We have only produced 50 to start with but will quickly get more if the demand is there. To get them please contact Kaye Shannon or order through the web site, but be quick. They will also be on sale at Hunters Hill on ANZAC Day.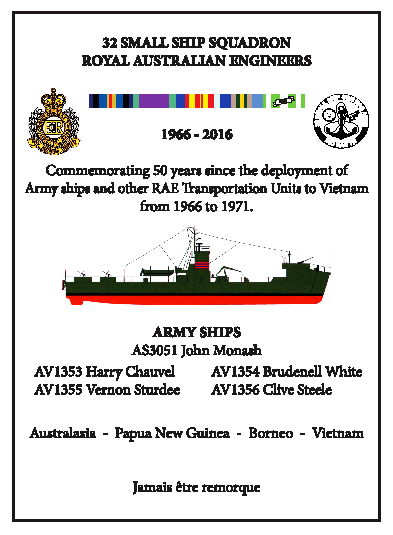 Cost $49.00
------ooOoo------

Dave Perham launched his book, "Rolling Through 32" on ANZAC Day 2008. 600 copies were printed and they sold pretty quickly. Since then many people have asked if it is to be reprinted. Well, it is and we have now reprinted more copies. The only difference is that the new one has a semi soft cover but the pictures are clearer than the previous one. It is also much cheaper.
Sadly, Dave has passed on but he would have been pleased to know that more copies of the book have been printed. They can be purchased for $25.00 each plus $15.00 postage. Order through the web site or contact Kaye Shannon. They will also be on sale at Hunters Hill on ANZAC Day.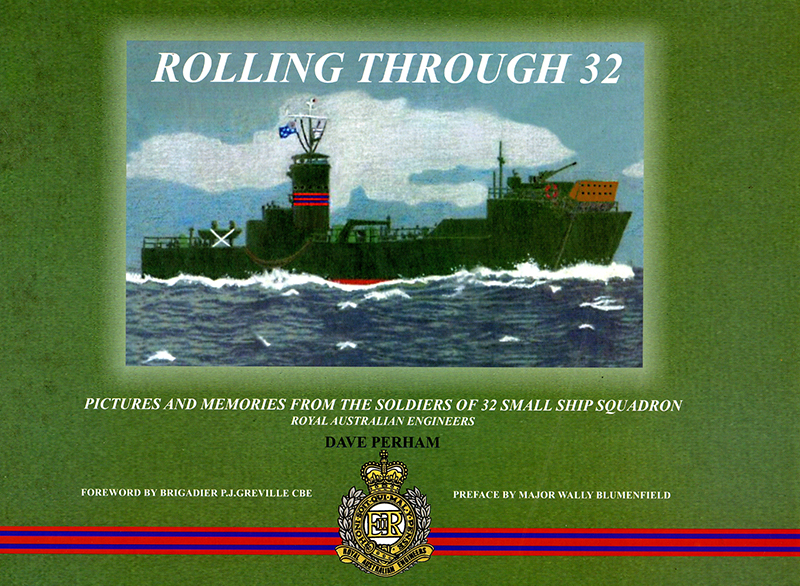 Cost $40.00
------ooOoo------


Association tie in Royal Blue with the Anchor and Propeller emblem.
Cost $30.00
------ooOoo------

(Navy Blue only)
made to order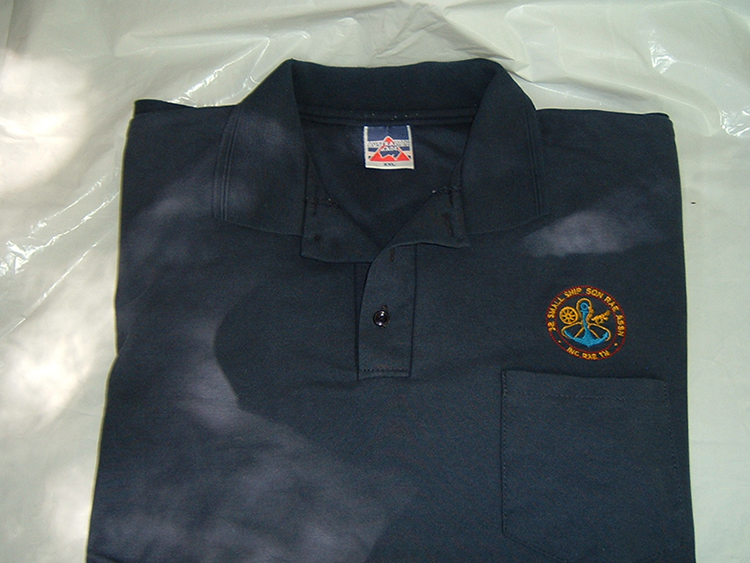 Cost $39.00
------ooOoo------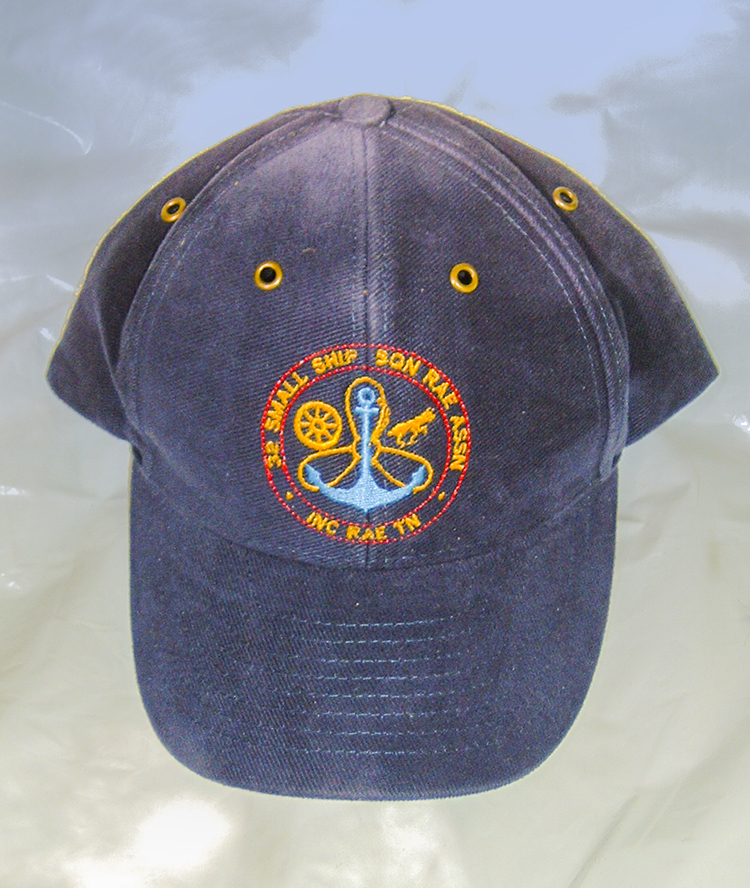 Royal blue cloth cap with full Assoc embroided emblem
Cost $20.00
------ooOoo------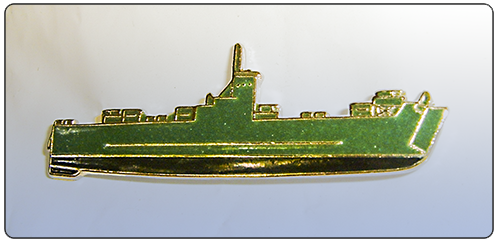 Die cast enamelled black and green with gold high lighting.
Cost $14.00
------ooOoo------


Actual size is 250mm by 80 mm.
Cost $7.00
------ooOoo------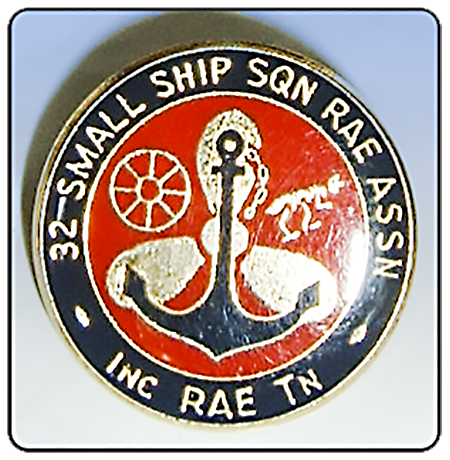 Die cast enamelled collar badge in gold, blue and red.
Cost $8.00
------ooOoo------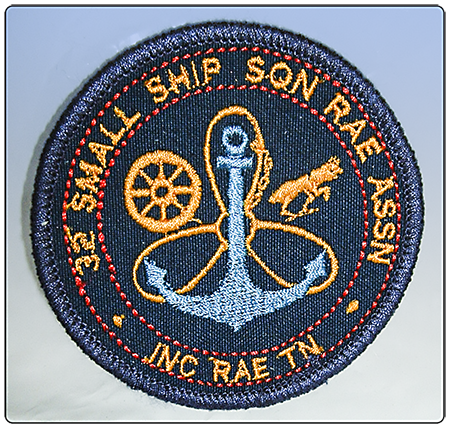 Embroided cloth patch featuring the association emblem.
Cost $10.00
------ooOoo------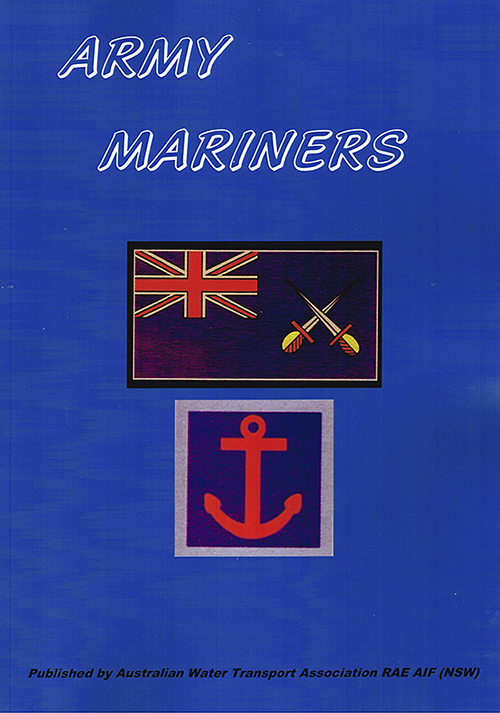 Book published by the Australian Water Transport Assoc RAE AIF and tells the stories of the WWII waterborne Sappers.
Cost $60.00
------ooOoo------
Cost $35.00